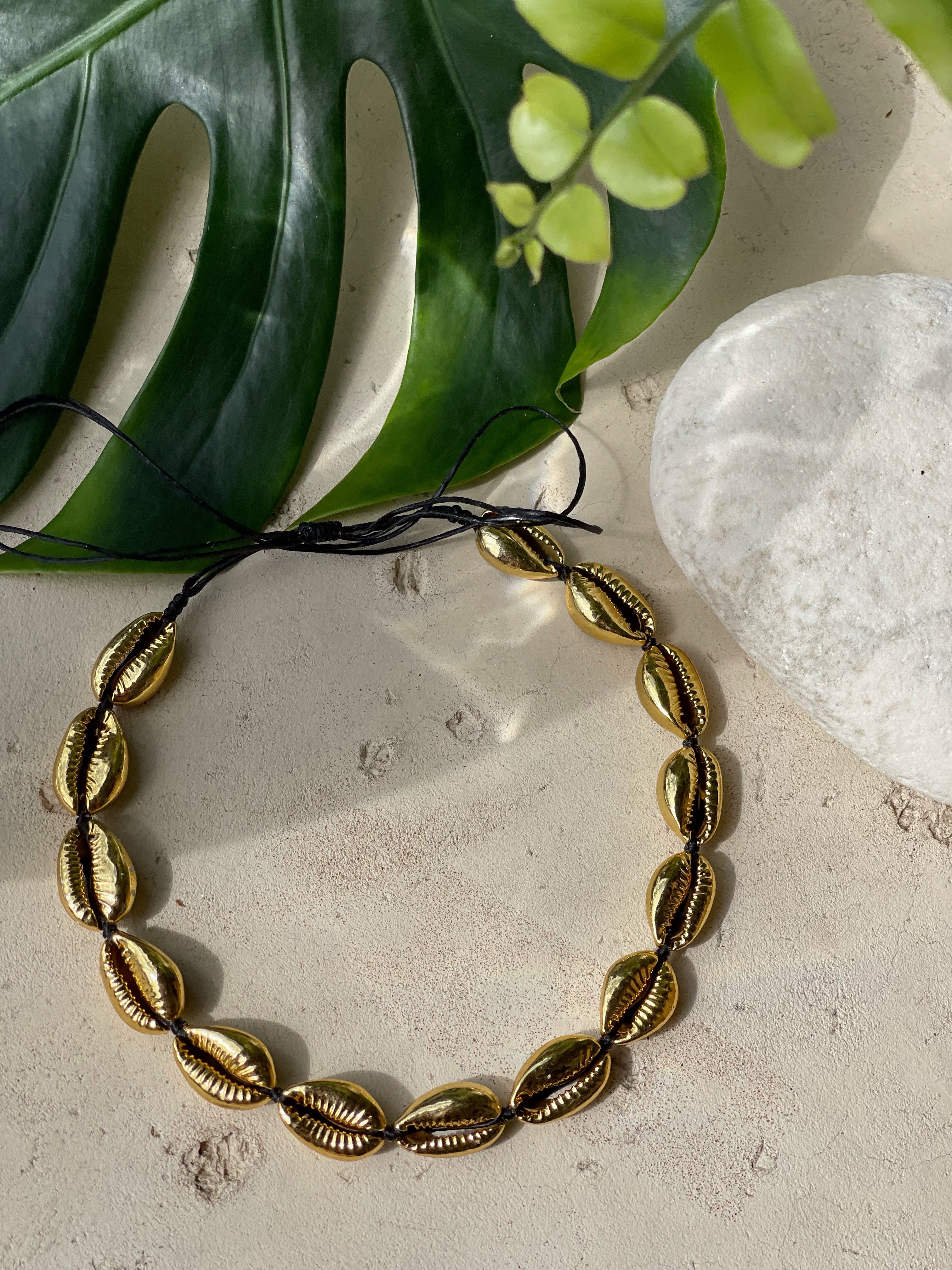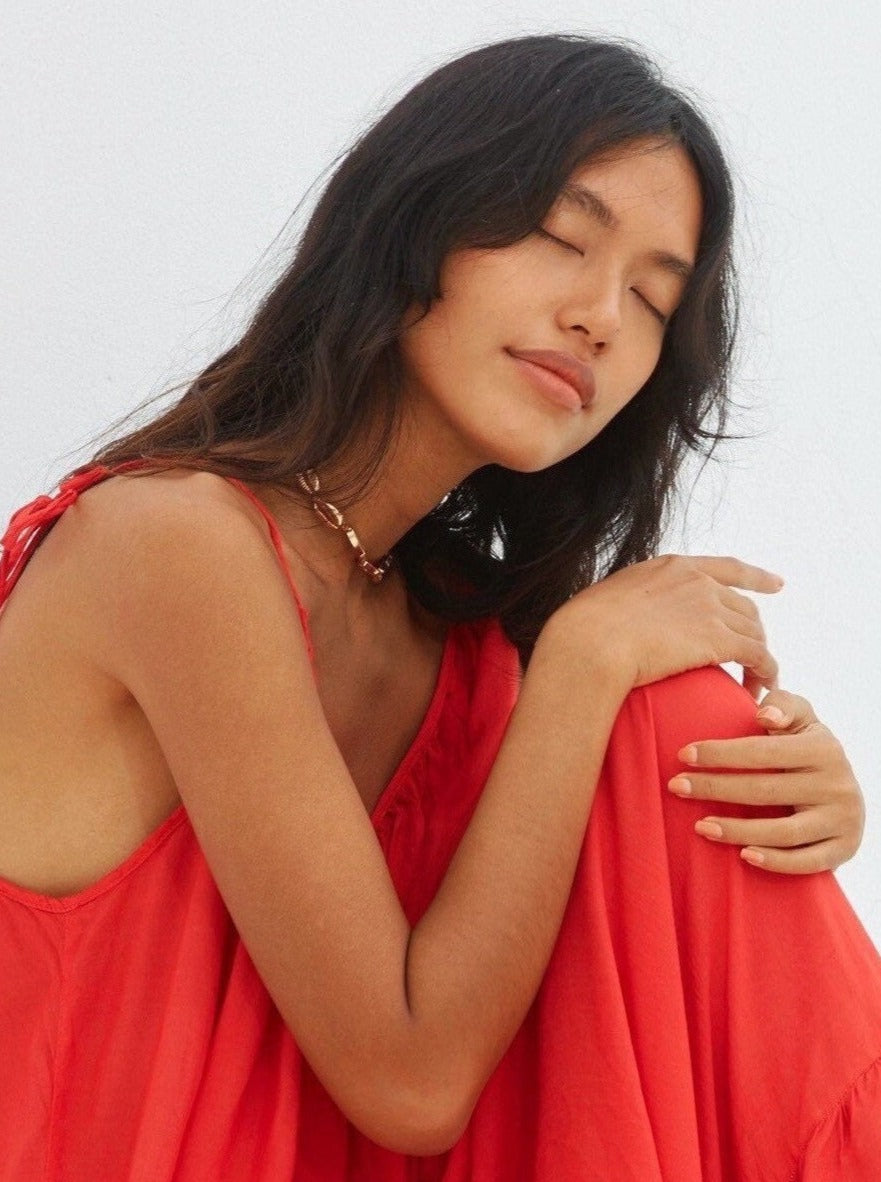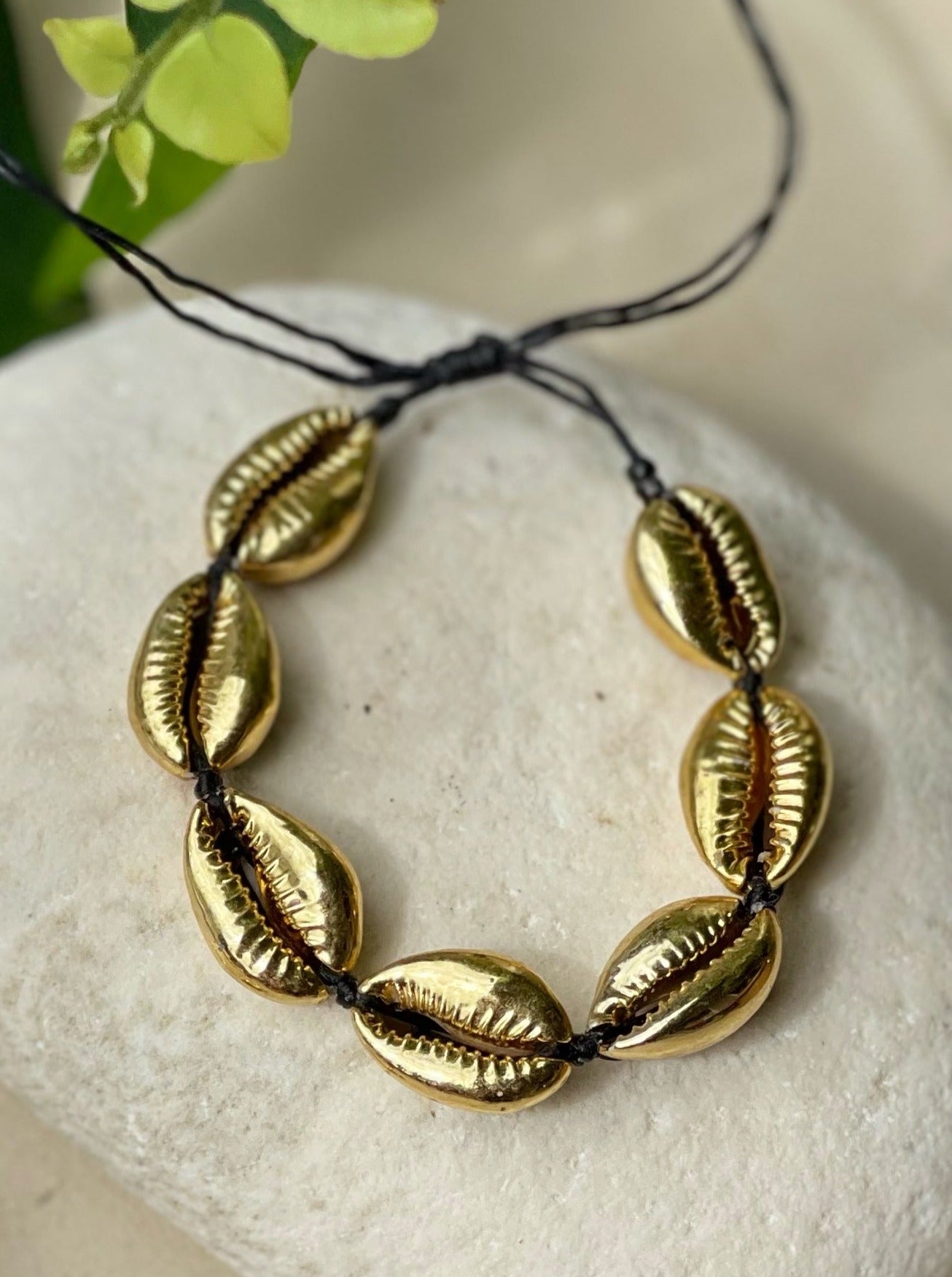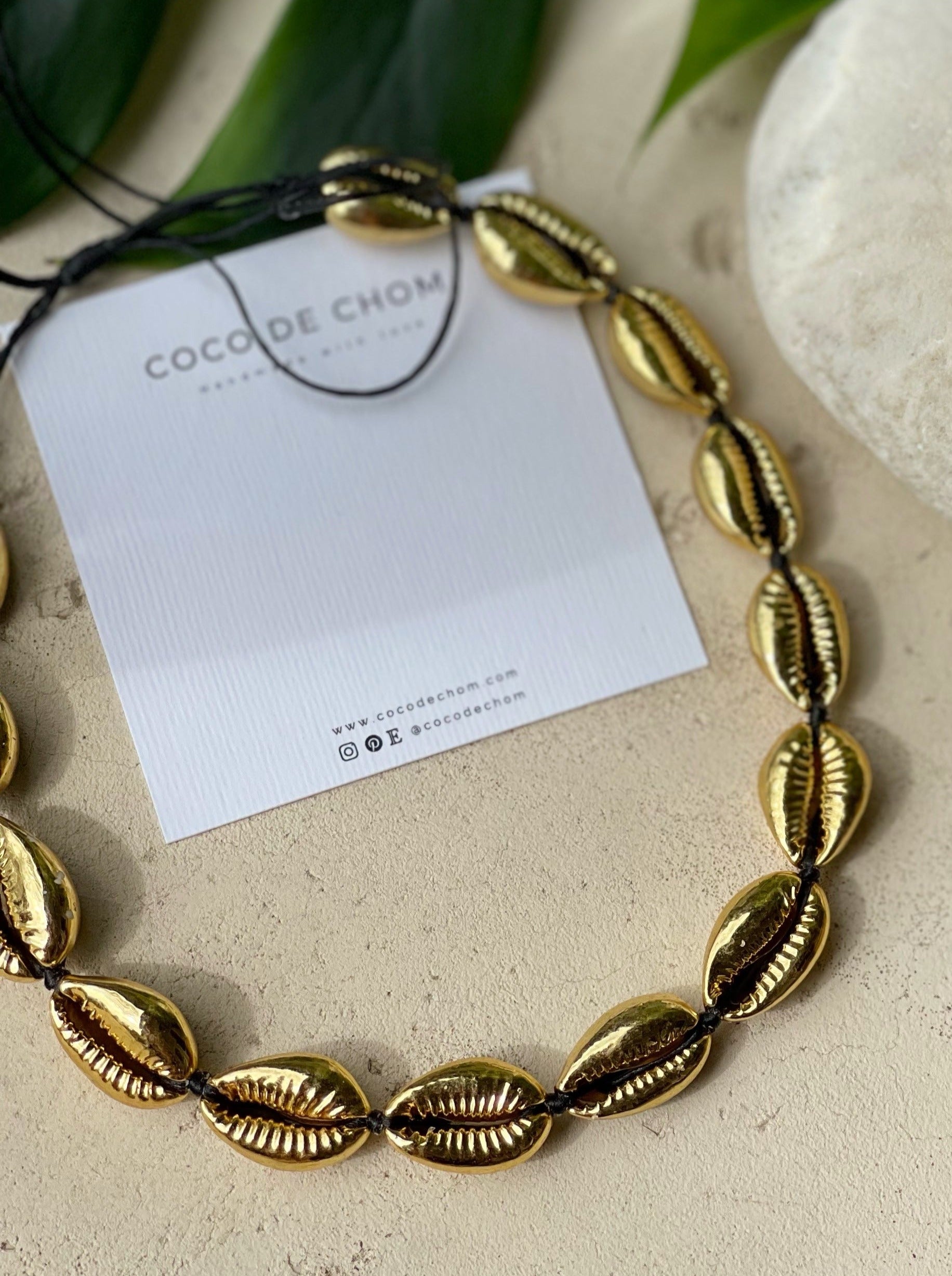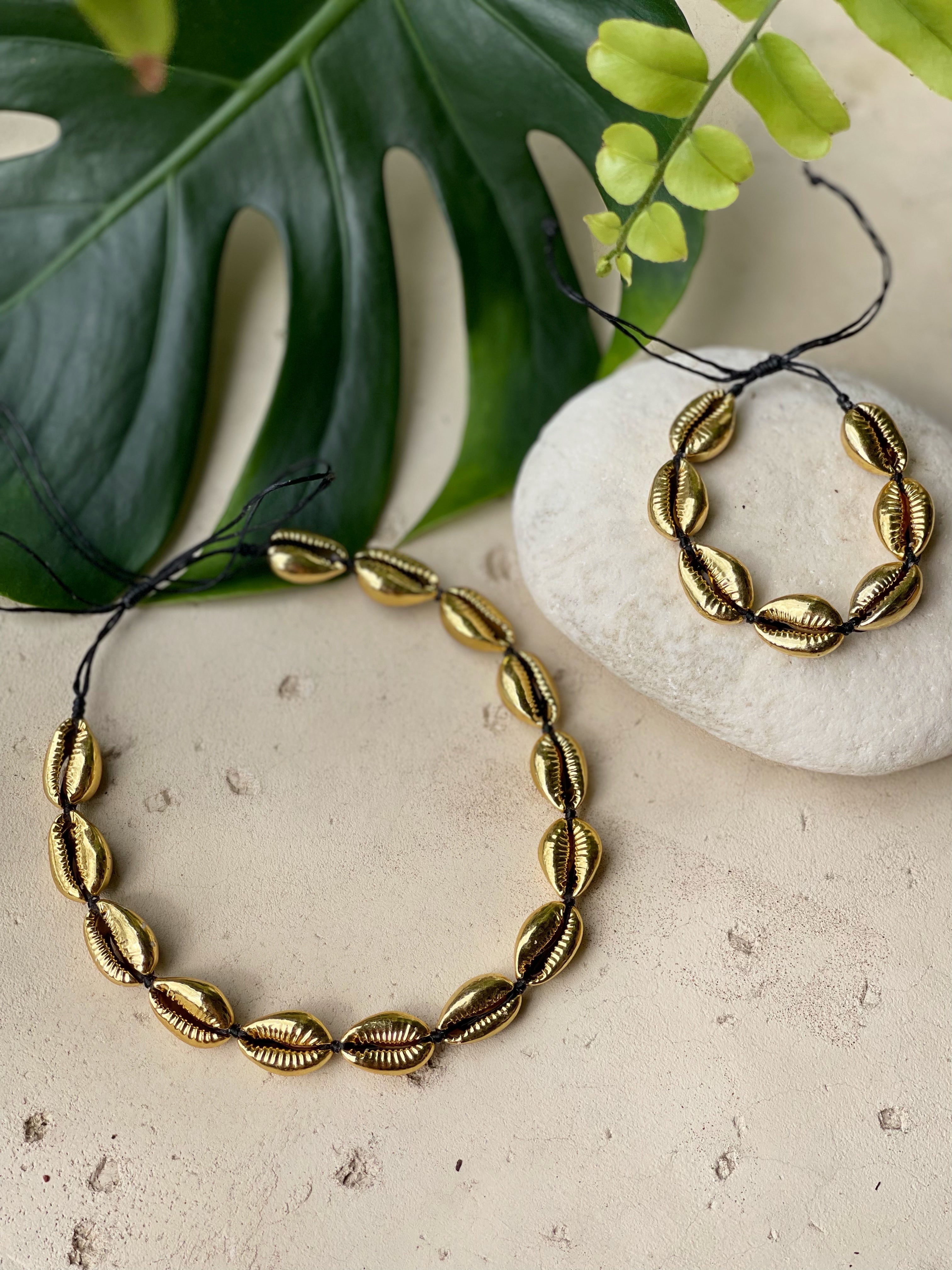 Rosie- Seashell Choker Necklace
Delivery takes 2-6 business days in the U.S and 3-15 days for for the rest of the world. We know you can't wait.
Not satisfied? No worries. We offer refunds without any drama.
Our products are handmade with love by artisans, each piece is unique. To keep your garment in great shape, wash it on cold and gentle cycle, do not tumble dry and hang dry immediately after washing. Do not bleach.
We gladly accept returns and exchange, excluding those that are on final sale. Please contact us if you wish to request an exchange or a refund. We cannot accept returns unless it is pre-approved by us.

We offer our customers a refund or exchange if you are not satisfied with our products within 14 working days since the day that you received an order. Must be unused and unworn.

All return shipping costs are at the customer's expense. Original shipping charges and duties and taxes are non-refundable.

The ROSIE SEASHELL CHOKER NECKLACE is an adjustable and made by natural shell in Thailand. Bring attention and grace to your neck.
Shells come from the deep sea and come from nature. No radiation and pollution. The shells of the various small pieces are combined to create a mystery of the ocean. Due to the different sizes of natural shells, the number and length of shells will be different.
Available with bracelet, our signature beach accessories are made to match your favorite Coco De Chom designs. Our accessories are handmade in Thailand using eco-friendly materials.
A unique nacre choker for your vacation or the bohemian bridesmaids.
* Measures approx. 12-15 inches in length (adjustable)
* Choker Necklace are ready to ship
* Materials: 100% Shells 
* Handmade in Thailand
* Arrives perfectly packaged, ready for gift-giving!
Gift wrapping option is available. Please request during checkout.
Delivery time: All available finished jewelry designs are ready for shipment. Orders will be mailed within 1-2 business days.
Seamlessly handcrafted from a single piece of shell by Thai artisans, this shell choker necklace delivers timeless beach style. Due to the material and production process, slight variations in color, pattern, or texture may occur naturally. We invite you to embrace their uniqueness and imperfections.
CARE: Wipe with a soft, jewelry cleaning cloth to remove light dirt. For more stubborn dirt, wash with warm soapy water. Dry immediately with a soft cloth. Avoid harsh chemicals.
**DISCLAIMER** Although extremely rare, some people are allergic to the metals and finishes commonly used in making jewelry. We cannot guarantee that our products are totally free of ingredients that may cause an allergic response in individuals who are sensitive and react to the ingredients in our products.
It is the responsibility of the consumer to be aware of any allergies he or she may have to metals (gold, silver, etc.) or the oxidation applied to metals prior to making a purchase. If you have concerns about allergic reactions, you should discuss them with your doctor before wearing our products. Because there is no way for us to know the medical history of our customers, We will not be held liable for any allergic reactions that may occur as a result of wearing our jewelry.
Every item is hand woven and hand crafted using eco-friendly materials. Actual color may slightly vary.
Every piece of our garments is unique, crafted with love and care by our artisans. Our garments are being crafted each design is constructed by hand individually and due to this process there may discrepancies from time to time. We hope you feel the connection and joy each piece brings, knowing that it's one-of-a-kind
Orders ship from our Dallas, TX studio. We work with United States Postal Service (USPS) and UPS to provide the best, most reliable US shipping options for you.
Duties and import taxes - International customers are responsible for any customs and import taxes that may apply. We are not responsible for delays due to customs. Learn more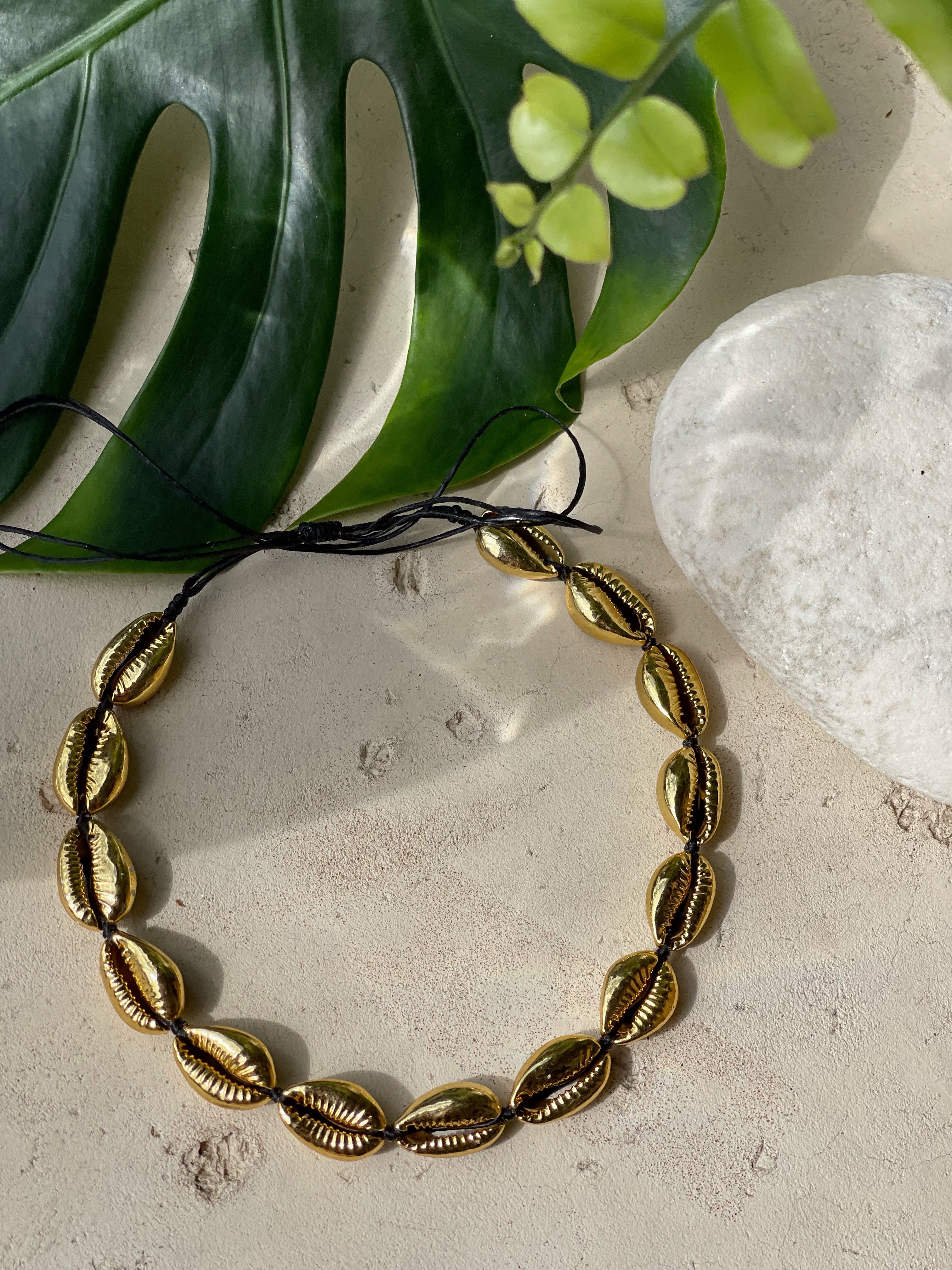 Love this one-of-a-kind necklace! The desi...
Love this one-of-a-kind necklace! The design is simple, yet eye-catching. One suggestion for improvement: the wax cord is not exactly that smooth to pull along, perhaps can consider making it smoother? Seems like the wax did not adhere properly to the cord, as bits of wax came off when I pull the cord.
In a class by them self both
In a class by them self both